Learn About Our Lodi, CA Veterinary Practice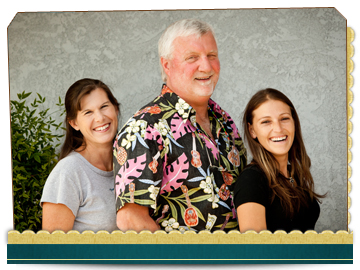 Welcome to Harris Veterinary Hospital. We are a family-owned practice and pride ourselves on a small-town feel with warm, friendly and courteous service. When you and your pet arrive at our hospital, you aren't just "visiting the vet" – you're joining a family of compassionate pet owners dedicated to the health of your pet.

Our office location is Lodi, California in the beautiful central valley. Our full-service veterinary hospital offers wellness care, vaccinations for dogs and cats, surgery, internal medicine, hospitalization, advanced diagnostics, and pet boarding.

At Harris Veterinary Hospital, your pet's health is our priority. We emphasize preventive care and creating a health and wellness plan based on your pet's unique needs. Through regular exams and vaccinations, we get to know your pet one-on-one and can provide individual care. Our skilled veterinarian and staff will help you decide the best course of treatment for your four-legged family member. But it is our dedication to compassionate care and respect for your pet's safety that set us apart.

Harris Veterinary Hospital has cared for pets in the Lodi area for more than sixty years. Founded by Dr. H.C. (Buck) Harris in 1952, our clinic has now passed to the second generation in the Harris family. Dr. Harris' youngest son, Hunter, took over the day-to-day operations of the busines. Hunter's focus has been to maintain the family-oriented, high-quality care his father started so many years ago. When Dr. Jones joined the practice in 2008, that legacy of compassion and care continued.

We look forward to working with you to ensure a happy, healthy life for your special companion! Thank you for choosing Harris Veterinary Hospital.

Harris Veterinary Hospital is located at:

17112 North Highway 88
Lodi, CA 95240
209-368-8256


Hours:
Monday 8 a.m. – Noon; 1 – 4 p.m.
Tuesday – Friday 8 a.m. – Noon; 1 – 5 p.m.
Closed Saturdays, Sundays and Holidays

We see primarily dogs and cats – and the occasional rat or rabbit.